CHURCH ADMIN SOFTWARE THAT HELPS YOU COMMUNICATE
If you're looking for a solution that will help serve your church's admin needs, is powerful yet easy to use, and doesn't come with a gigantic price-tag, then you've come to the right place! ChurchSuite is a suite of Church Admin Software that can be perfectly tailored to your church's needs. As a team, we're passionate about the local church and its mission – we believe that the local church really is the hope of the world. That's why the aim of ChurchSuite is to empower churches just like yours by providing them with Church Admin Software that enables their ministry and mission. Church Admin Software, in other words, that works for your church!
ChurchSuite's powerful communication features allow your staff to communicate with any member, or group of members, of your church in a variety of ways, including via SMS, email, or printed address labels/envelopes. ChurchSuite automatically formats the data you need and presents it in the format that will work best for you, allowing you to get on with the work that only you can do.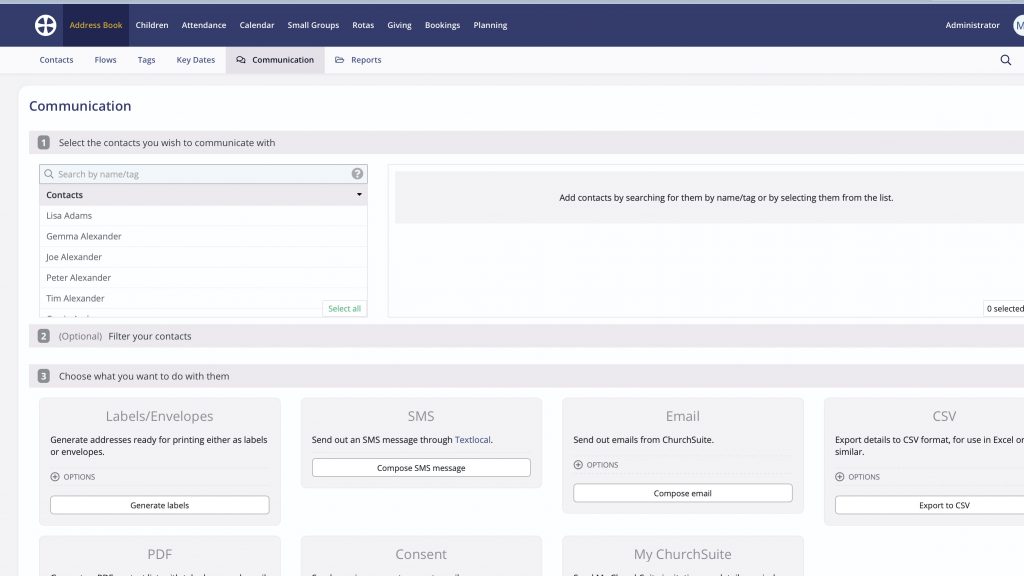 KEEP TABS ON YOUR SMALL GROUP MINISTRY
With the ChurchSuite Church Admin System, staying on top of your small groups ministry is a breeze. Let your small group leaders help you track weekly attendance through ChurchSuite, enabling you to get a good overview of what is going on in your church.
Quickly and easily communicate with all your small group leaders or small group worship leaders. Base your decisions on accurate data, including where on the map your small groups meet, what proportion of your members are part of a small group or where on the map there are concentrations of members who do not live near a small group.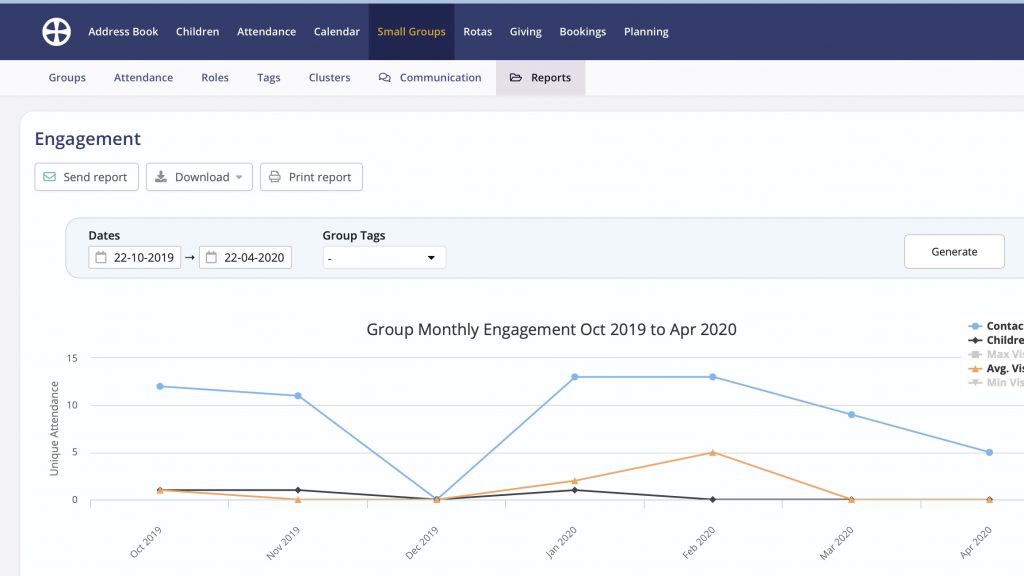 MAKE SURE EVERYONE IS ON THE SAME PAGE
ChurchSuite's calendar efficiently keeps your team organised, performing a vital function in this Web-based Church Database. From regular or ad-hoc events to annual leave allowances or sick leave, your team will know at a glance what is happening in the life and ministry of your church.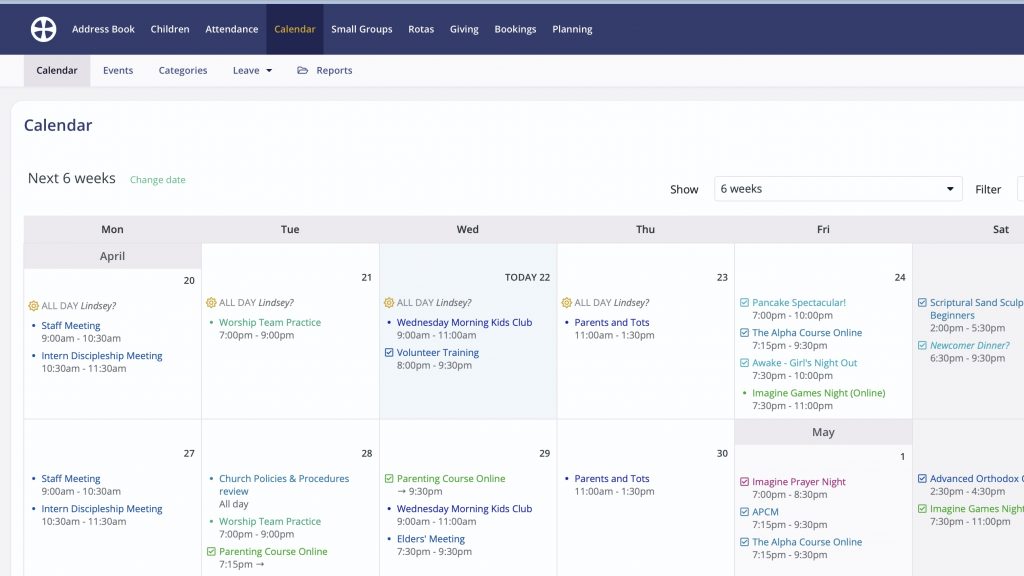 A STATE OF THE ART ADDRESS BOOK
Underpinning this simple to use but powerful Web-based Church Database is a state of the art address book. Keep track of who's who in the life of your church, communicate with them easily and efficiently, or track which courses they have been on in order to see what further programmes might benefit your members.
Up-to-date stats enable you to keep tabs on your church's growth or key events, such as how many baptisms or weddings were conducted in the last year. To see this and many other features, take the tour of this fantastic Web-based Church Database.
ChurchSuite is set to make your church's administration far easier, we think it's your perfect match.