Make online church member giving quick and easy with ChurchSuite Donate!
One of the biggest barriers to church member giving is the time and effort it takes to set up the donations. When members need to navigate complicated online banking systems with outdated interfaces in order to make a simple donation, it turns what should be an act of generosity into an onerous task that may well end up gathering dust on some mental to-do list!
With ChurchSuite Donate we've gone to great lengths to make sure our giving module is as easy and straightforward to use as the rest of our system, including a streamlined interface and full integration with existing ChurchSuite accounts.
This overcomes the main obstacle that stands between your members and their ability to give wholeheartedly and generously.
ChurchSuite is fully optimised for use on desktops, smartphones and tablet devices – allowing access to a simple and intuitive online giving system across a whole range of devices. In other words, ChurchSuite enables your church members to give immediately using the device in their pocket.
It takes less than no time for church members to set up a donation: they simply click on the Donate button on the church website and fill in the donation amount. If their email address is already on your system the rest of their details will be filled out automatically. From there, they can simply enter their account details and they're all set.
ChurchSuite Donate enables you to give when you want, where you want with SMS giving built for the smartphone age that lets you set-up both one-off and recurring donations without being tied down to a traditional computer. Now your members don't have to wait until they get home to arrange donations, with ChurchSuite Donate via SMS they can do it straight away.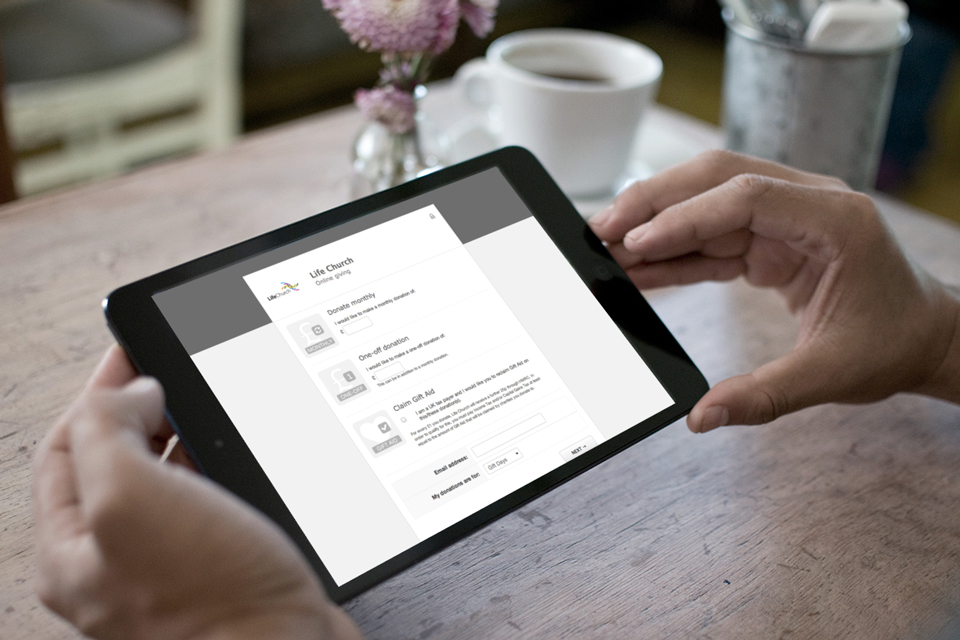 Manage all your church giving in one place
The ChurchSuite Donate online giving system for churches is fully integrated with ChurchSuite's Giving module, which has numerous benefits:
Members who are already listed in your Address Book will find that when using ChurchSuite Donate their details automatically carry over, which makes giving even easier and hassle free.
Churches benefit from the way that the Giving module captures all the ChurchSuite Donate data, including Gift Aid, making Gift Aid reclaims a breeze.
In addition, ChurchSuite Donate is fully compatible with the Giving Funds you set up in ChurchSuite, which allows your givers to mark a donation for a special offering or the building fund accordingly, saving you hours of admin effort.
Offerings made through Donate will be logged along with other donations as part of a church member's Giver Profile, allowing you to easily keep track of all their charitable giving in one place. Need to send out a statement of donations to a church member? With ChurchSuite, this is the work of a few seconds.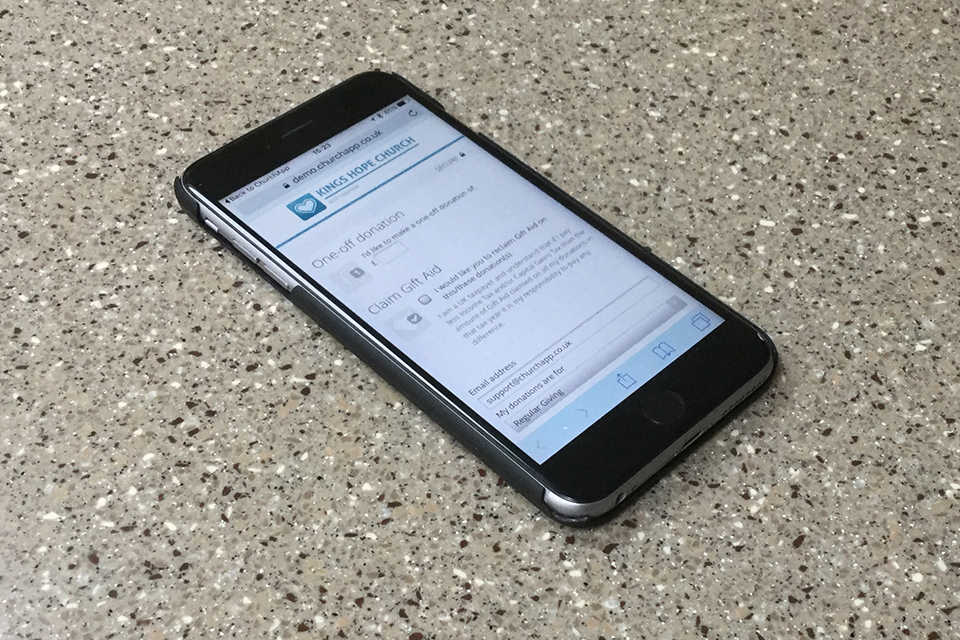 Reclaim Gift Aid much more efficiently
Making a Gift Aid declaration is as simple as ticking a box with ChurchSuite, while making Gift Aid claims is a breeze.
By making it easier to reclaim Gift Aid, ChurchSuite both saves you lots of time and effort, as well as making it easier for your church members to sign a Gift Aid declaration. All of which helps to ensure that you get the most out of every donation.
A beautifully designed online giving system for churches
When it comes to web services, we all make judgements based on looks. If a system is poorly designed, difficult to use, or looks like it was built in 1999, people are less likely to use it. This is especially true when money is involved – if your online giving system doesn't instil confidence, potential givers will be less likely to make use of it.
With ChurchSuite Donate you will have access to a smart, professional system that has been designed to be as pleasing to the eye as it is quick and easy to use. ChurchSuite can even be customised to include your church's logo and colour scheme, helping to give your members confidence that they're in safe hands.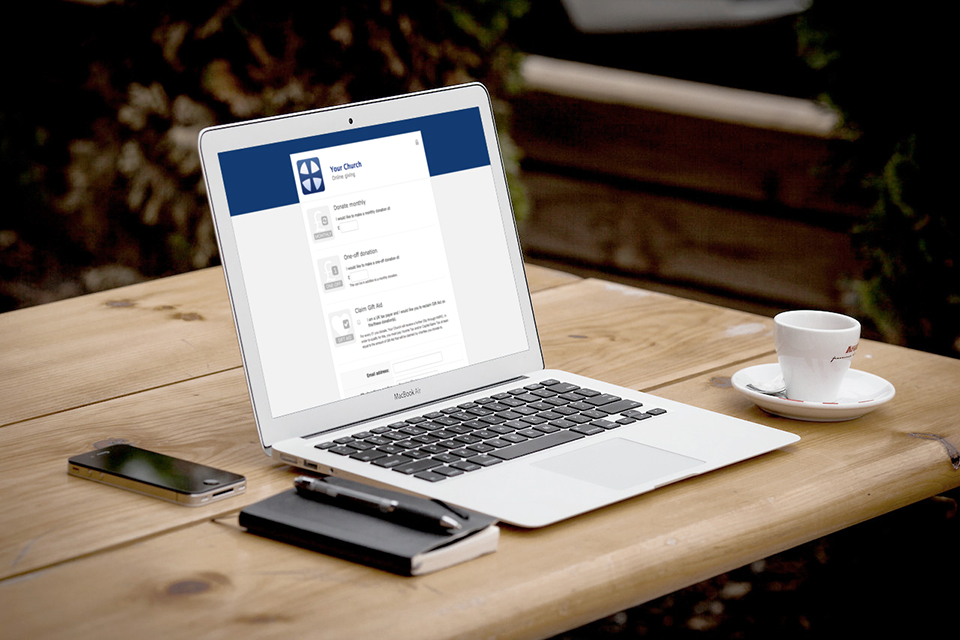 Accept online donations by credit card or Direct Debit
ChurchSuite supports payment by both credit and debit card, allowing your members the flexibility to give in the way that works best for them.
ChurchSuite also supports Direct Debit, both for recurring as well as one-off donations, which greatly reduces the church's admin load.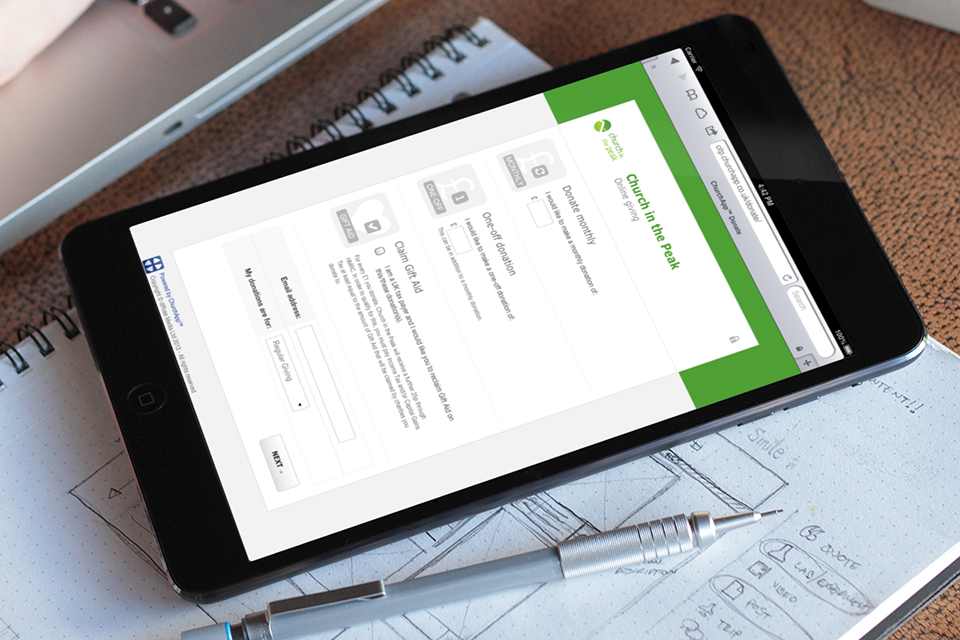 A growing international presence for your church's online giving
As ChurchSuite continues to spread to more and more churches across the UK, EU, USA, Canada, South Africa, Australia and New Zealand, we're always on the lookout for ways to give our international customers the best service possible. Our integrated Stripe payment system accepts donations in 139 different currencies (a full list of which can be found here), ensuring that no matter where you are in the world, you'll be able to give freely in the currency of your choice.
Reliable and secure online giving software for churches
As with all ChurchSuite modules, our church giving software is protected by a raft of security measures, each one dedicated to keeping your members' data safe and secure:
With SSL encryption, dedicated server hardware and state-of-the-art physical security at our UK data centre, ChurchSuite keeps your data locked away from prying eyes.
Hosted in a secure, Tier 2 UK Data Centre, ChurchSuite is backed up daily and protected by 24/7 security, fire suppression and redundant power failure systems.
Running on dedicated hardware with multiple links directly to the backbone of the UK's internet infrastructure, ChurchSuite is available when you need it, whenever you need it.
ChurchSuite takes Church Giving Software to a new level, we think you'll love it.