A SECURE CHURCH MEMBERSHIP DATABASE
Church membership databases tend to be overly complicated, difficult to use and manage, and often end up being abandoned by the very people they were intended to serve. ChurchSuite attempts to correct that record with its intuitive, clean, and simple-to-use interface. Read on to see why we really do believe this is the best chance your church database has...
We know that your church membership database needs to do more than just look nice, we understand that one of the most important factors in any church software has to be security and redundancy which is why we've gone overboard to ensure your data is safe, secure, and backed up to multiple locations.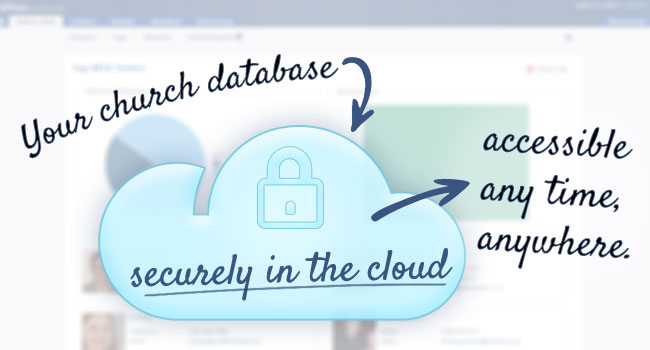 STOP WASTING ENERGY AND RESOURCES
Systems that don't work drain the energy out of your ministry. If you've spent half an hour on a copy and paste job trying to contact just the right group of people, you'll readily agree! Here at ChurchSuite, we believe that a church membership database should empower your ministry by enabling you to focus on the things and the people that matter. You should not have to spend your time copying and pasting. We believe you should be able to send that text message to all your small group leaders at the click of the mouse, which is why we have integrated a fantastic communication system throughout ChurchSuite.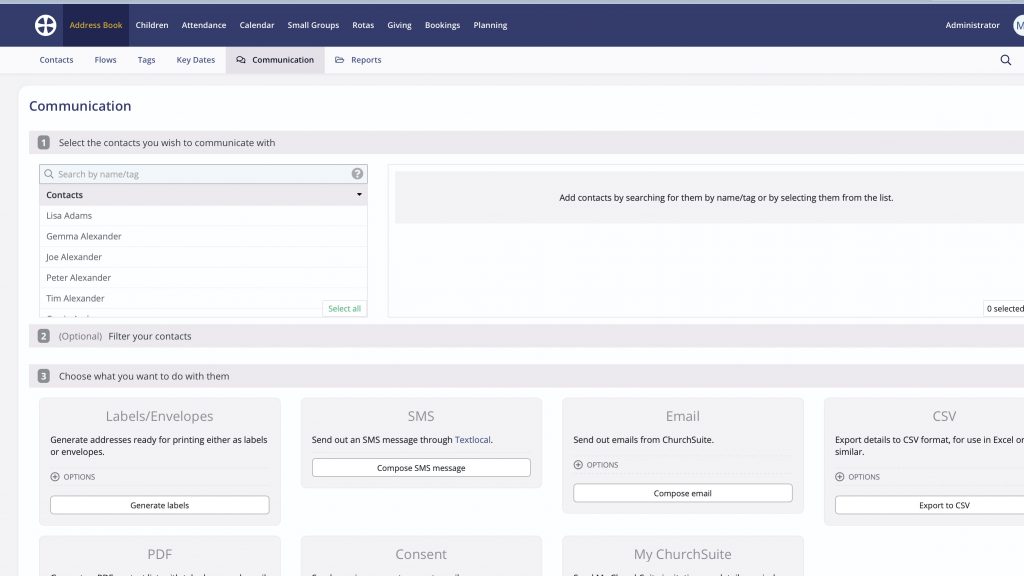 STAY ON TOP OF YOUR CHURCH MEMBERSHIP DATABASE AT A GLANCE
EVERYTHING IN ONE PLACE
ChurchSuite is so much more than just an all-church address book. It allows you to stay on top of everything in the life of your church from Small Groups to your Children's ministry, to Sunday Attendance, and we're committed to continuously improving ChurchSuite even more.
ChurchSuite is the hope of church membership databases — try it for free today and we think you'll find that you love it.